---
RIVERHAWK Music Festival?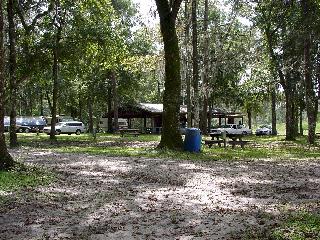 Riverhawk Music Festival is held annually
at the scenic
SERTOMA YOUTH RANCH
in Brooksville, Florida (Dade City)
Physical Address:
85 Myers Road, Brooksville, Florida 34602-8295
Sertoma Youth Ranch is located
just 30 minutes north of Tampa, Florida
and 1.5 hours West of Orlando, FL
DIRECTIONS
From I-75: Exit 293 off I-75 and go EAST (ramp is a loop around, don't let it fool you) approx 1.5 miles to left (north) on Clay Hill Road. It's about a mile up around a few 90 degree turns. There should be signs on the road designating the fest site, and a permanent sign that says "Sertoma Ranch" is on the road as well.
From Hwy 301 (which is 6 miles east of the site). As you approach the Dade City area from the north, look for the very large, very high white water tower located 100 ft on the east side of 301. (If coming from the south, take the 301 truck route around and past the city to the tower) The tower "IS" your sign to turn west! Don't miss it!! That will be Lock St, but the sign is small. You will see a Tasty Freeze Ice Cream Cone building on your right as soon as you turn and that will let you know you are on the right track! Lock St. turns into Blanton Road, which is also CR-41 (That's County Road, NOT state Road…there is a State Road 41 west of I-75 which confuses everyone.) Now, your 6.5 mile trip with no other turns will take you through a small rough neighborhood, at which time you will say…"Is this the right road?" and it is. Don't get nervous. It will clear up into a real nice drive through the hills outside of Dade City. Turn right (north) on Clay Hill Road and the Fest is about a mile up around some 90 degree turns. Again., the Water tower is the key .
---